Friday, March 15, 2019 / by Teresa McCormick
ABOUT THE APPLE CHAI G&T COCKTAIL
Using a smooth American dry gin such as Bluecoat works well with this delicate Gin & Tonic by Canyon Shayer of Philadelphia Distilling. The apple chai syrup proves not too sweet, with nuances light enough that you don't want a strong spirit to overpower them. It's warm, refreshing and boozy all at once and almost too easy to drink. If you want more of a chai punch, try steeping the tea in the cider overnight or doubling up on the amount. Serve at happy hour or as a fun brunch cocktail.
This recipe originally appeared as part of "6 Gin Drinks Perfect for Sipping by the Fireplace."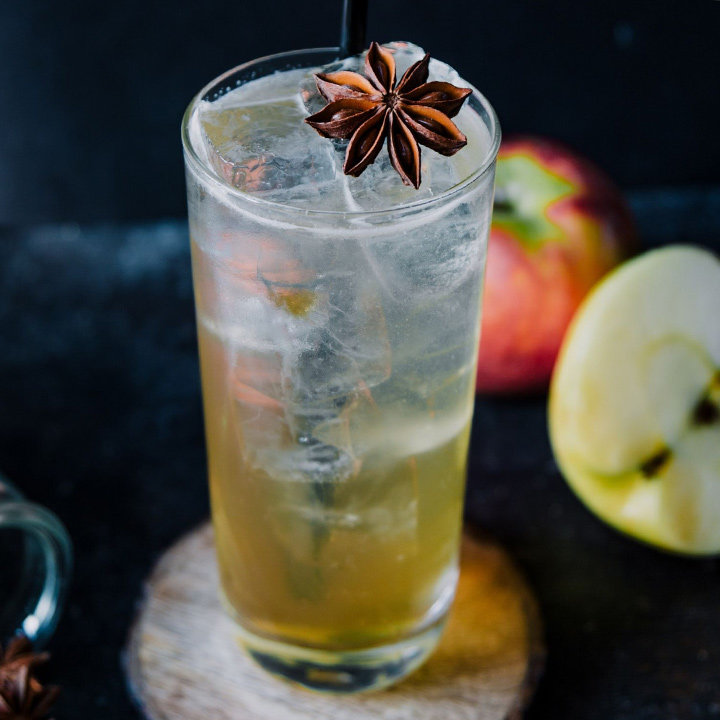 INGREDIENTS IN THE APPLE CHAI G&T COCKTAIL
HOW TO MAKE THE APPLE CHAI G&T COCKTAIL
Fill a Collins glass with ice and add the gin and syrup.
Top with the tonic.
Garnish with a star anise.
*Apple chai syrup: Simmer 1 cup apple cider with 2 tbsp loose chai for 3 minutes. Strain out tea. Mix in 1 cup demerara sugar until dissolved.
---