Friday, February 1, 2019 / by Teresa McCormick
ABOUT THE GINGER MINT PUNCH COCKTAIL
The Ginger Mint Punch is as refreshing as any rum punch, but its use of cognac, cinnamon and ginger adds warm spice notes that are perfect when the temperature drops. It's sure to be a hit at your next holiday party.
This recipe originally appeared as part of "3 Festive Cognac Cocktails to Ring in the New Year Right."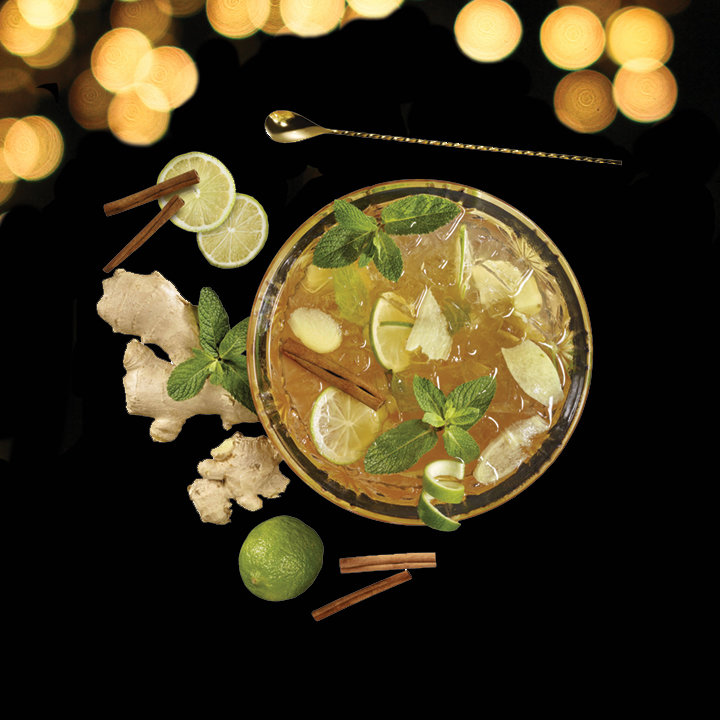 INGREDIENTS IN THE GINGER MINT PUNCH COCKTAIL
HOW TO MAKE THE GINGER MINT PUNCH COCKTAIL
Serves 10.
Fill a large punch bowl with ice.
Add the cognac, mint leaves, ginger slices and cinnamon sticks, then the lime juice and syrups.
Add the ginger ale right before serving in a punch glass with ice.
*Cinnamon syrup: Combine 1 cup sugar and 1 cup water in a saucepan, and boil until sugar is dissolved. Add 6 cinnamon sticks, cover and let it sit overnight. Remove cinnamon sticks.
---