Tuesday, August 20, 2019 / by Teresa McCormick
ABOUT THE RUM & TONIC COCKTAIL
"I love a Rum & Tonic during the summer," says Ashwin Vikhu, the co-owner of Saffron in New Orleans. "It's a great alternative to a G&T because it's light and refreshing all the while having depth of flavor." This drink is served Spanish-style in a large wine goblet, garnished with a lot of the ingredients whose aromas and flavors either compliment or coax out those in the rum.
This recipe originally appeared as part of "It's Time to Give the Rum & Tonic Its Due."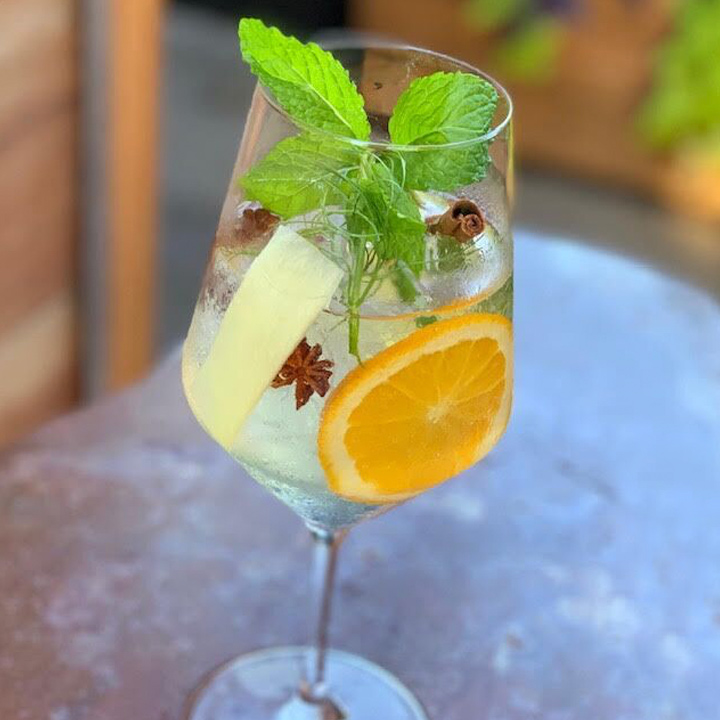 INGREDIENTS IN THE RUM & TONIC COCKTAIL
HOW TO MAKE THE RUM & TONIC COCKTAIL
Combine the rums in a large wine glass over ice.
Top with the tonic and stir gently.
Garnish with a fennel frond, star anise pods, a cinnamon stick, a mint leaf, an orange wheel, a lime slice and a slice of peeled ginger.
---