Friday, February 15, 2019 / by Teresa McCormick
ABOUT THE PAINKILLER COCKTAIL
If you're going to name your cocktail the Painkiller, it better pack a punch. Hailing from the British Virgin Islands, where it was invented sometime in the early 1970s, this twist on the Piña Colada does precisely that. Jammed full of fruity, tropical flavors, the Painkiller was later claimed by Pusser's Rum, whose trademarked recipe tilts heavy on the pineapple juice. This version dials back the P.J. and ups the rum a half ounce for a more boozy, balanced drink.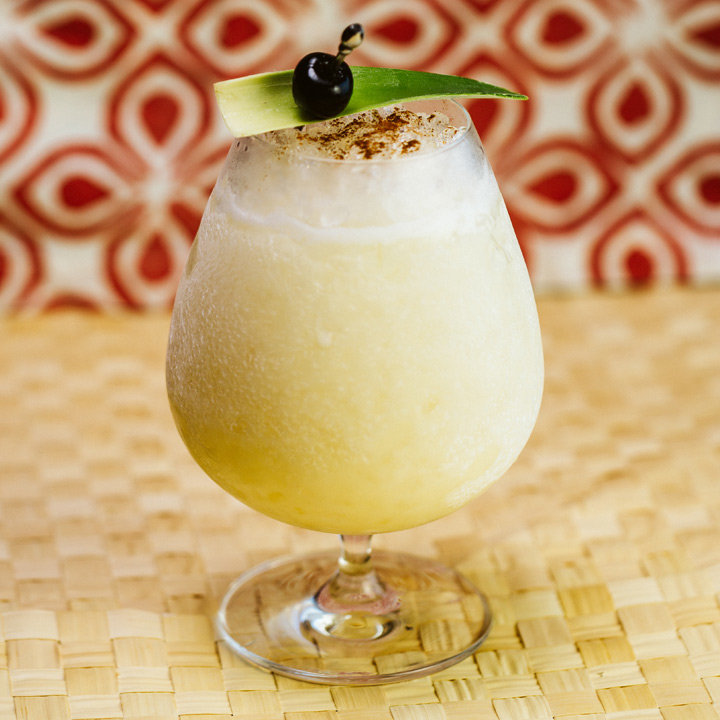 INGREDIENTS IN THE PAINKILLER COCKTAIL
HOW TO MAKE THE PAINKILLER COCKTAIL
Add all ingredients into a shaker with ice and shake until well-chilled.
Strain into a large snifter filled with pebble ice.
Garnish with grated nutmeg and a skewered pineapple leaf and preserved cherry.
---