Friday, June 7, 2019 / by Teresa McCormick
ABOUT THE LIFE ON MARS COCKTAIL
Ponyboy bar manager Ryan Goodman and his team's easy-drinking cocktails keep it fun in Oklahoma City, like with this drink by bartender Erin Heatly, named after David Bowie's song. Light and refreshing, it sips like spring with acid (citric, lactic and malic) and a sweet-and-sour profile from Grey Goose La Poire vodka, Pomp & Whimsy gin liqueur and a house lavender lychee syrup.
This recipe originally appeared as part of "9 Great Vodka Cocktails to Drink in Bars Now."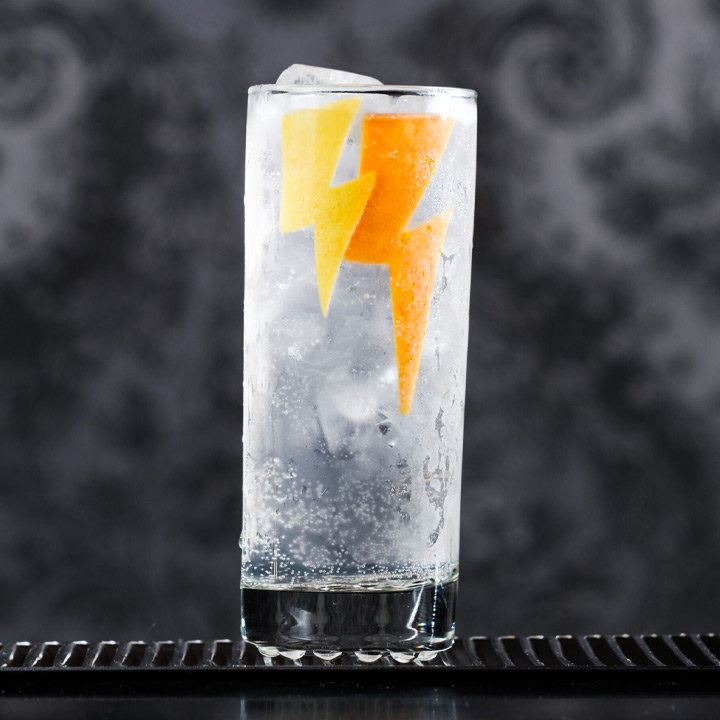 INGREDIENTS IN THE LIFE ON MARS COCKTAIL


HOW TO MAKE THE LIFE ON MARS COCKTAIL
Add all ingredients into a shaker with ice and shake briefly.
Strain into a Collins glass over fresh ice.
Top with the soda water.
Garnish with orange and lemon peels cut into lightning bolts.
*Lavender-lychee syrup: Drain syrup from 16 oz can of lychees. Bring syrup to a boil over medium heat and add 5 g dried lavender. Remove from heat and steep 10 minutes. Strain solids, add 5 oz granulated sugar and stir to combine. Refrigerate and store. Will last 4 weeks in refrigerator.
---